Home
What's new?
raocow stuff
SMW stuff
SMBX stuff

???

Other stuff
---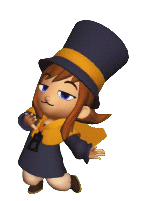 News archive
---
New news and old news, in case you missed any updates.
Major updates
---
2021-06-29: Submitted my first ZZT board to Zinfandel's Make a Neat ZZT Board Contest-Jam Type Thing, Cat Trap.
2021-05-16: Added a raocow quotes web page, and a Talkhaus Sites webring.
2021-05-01: Submitted my second SMW level to Super Mario World Central's 2021 Old-School Level Design Contest, Coasting Redwoods.
2021-04-25: Uploaded my first SMW level ever, Running Shell. Check it out!
2021-04-24: I created this totally rad web page!
---

More news...
Minor updates
---

2021-08-30: Added header pages so that they won't 404.
2021-07-10: Moved table of contents to the header.
---

More news...

This web page is best viewed in 800 x 600 resolution.
Created and maintained by PSI Ninja. Last updated on 2021-08-30.